"We said "The first kiss was MAGICAL! Every kiss since then has been Magic!"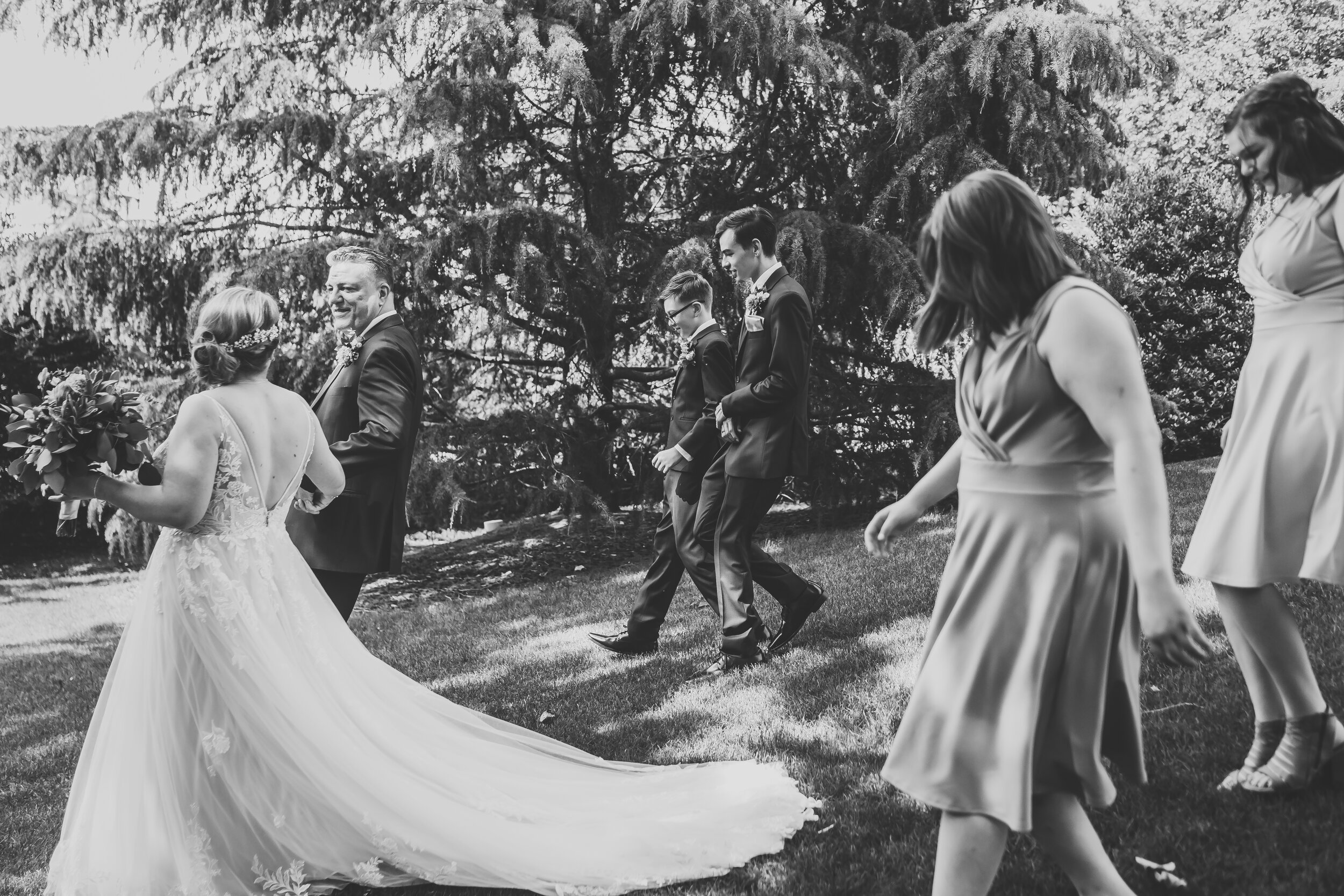 What did you first think of your partner? Was it love at first sight?
Walter: Amanda was beautiful. Her eyes were sparkling like brilliant blue stars and her smile was intoxicating. She had a free spirit about her that she's not afraid to share with anyone she meets. As we talked, I could tell she had a kind heart, a remarkable circle of great friends that she cares deeply for, and an adventurist spirit. I knew that we would make a great match, but I wanted to be a gentleman and not show how excited I really was, so I probably came off as disinterested at first. Once I took her hand into mine to cross the street, I knew this was something special. And when we kissed, it felt like home. A home that I had never experienced before. Never in my life, I thought that I would get hit by lightning-like that on a first date, but it was truly amazing!
Amanda: He was tall, I wasn't expecting that. I was SO nervous, as with any first date. He seemed so calm, so poised. I wasn't sure what to make of him. He talked about being in a band, his love for music, his military experience. I wasn't sure we had anything in common! Or if he even liked me after walking around for hours. I was giving him ALL the hints but wasn't getting any feedback. I finally asked him if he was going to kiss me. And that was it. The first kiss was MAGICAL! Every kiss since then has been Magic!
How did you decide you were official?
Walt: We were walking around the Star after a great lunch. The mid-day sky was beautiful and the sun was gleaming down on us. We were truly in God's presence and I grabbed her hand and told her that I Love her. I knew that it was early, and she had probably not gotten there yet, but I knew. All of the pieces were there, and God had led me to her.
Amanda: One week after our first date, December 26th. We had some very serious talks before meeting up for lunch. We had lunch at the Star, started walking around. He looked down and told me he loved me, out of the blue. I was shocked because I wasn't there yet. We talked some more and then I asked him to take the love languages test. It asks you if you are single or in a relationship. I asked what we were if we were a thing, and he said yes. That's when we became a couple. We reviewed our answers and they aligned wonderfully AFTER we made it official!
How did you know that your partner was the right one for you?
Walt: Before I started dating when I was getting divorced, I was scared to put myself out there. I knew that the chances at my age were not the best to find someone that truly fits. I was praying quite a bit and asking God to place someone special in my life that understands what I'm about. I asked for specific attributes in someone that would make a great match. Very quickly I realized that Amanda had everything I was looking for and more. When I am with her, I feel like I'm home.
Amanda: His maturity, his confidence, his dedication to his family. And the way he looks at me. Like I am the ONLY person in this world. His heart is so big for me. I am amazed at the love he is able to give me. And he does it all the time, without any reservation. This beautiful man has been through so much, as we all have, but he believed that he could seek and find happiness, that it was worth the risk. He gave up the stability of an unhappy marriage to seek his own happiness. That's brave and not something I was willing to do myself.
How would you describe the dynamic of your relationship? How would others describe it?
Walt: That we both want to experience everything life has to offer. We enjoy being happy together. Amanda: Amanda's friend says she is happy all the time!
Tell me three things you love about your partner.
Walter: Her faith in Christ. Dedication to her family, our kids, and her friends. The way she makes me feel about myself.
Amanda: His faith and dedication to his family, His desire to serve his family
How did the proposal happen?
Both: We went to the closest thing to heaven in Dallas, Reunion Tower. This was a very special place for Walter's family as this is where his parents renewed their vows. He proposed there, we drank wine and talked before heading to dinner at Mansion at Turtle Creek to celebrate.
What are you most looking forward to in your future as a couple?
Walter: Making decisions together and experiencing new and exciting things as a married couple.
Amanda: Sharing life together. Experiencing new things. Sky diving together. Raising our kids together and getting through these awful teenage years. Watching our kids go off to college, experiencing their own lives-maybe even grandparents-but that can seriously wait!! Adopting a new pet together-again-not any time soon.. Finding our "stuff", making changes to our home TOGETHER!
If you were reading this blog post in twenty years, what would you want to remember about your life right now?
Walter: How our lives will be forever changed. God put together two souls with a lot of the same needs that created true happiness!
Amanda: How truly madly in love happy we are. That the circumstances that brought us together prepared us for the journey we are taking. We KNOW there will be hard times. I hope and pray the spark and joy will continue to be with us as we grow in love together!