"He understood and appreciated all of me. When we met it was confirmation. He was everything I asked God for!"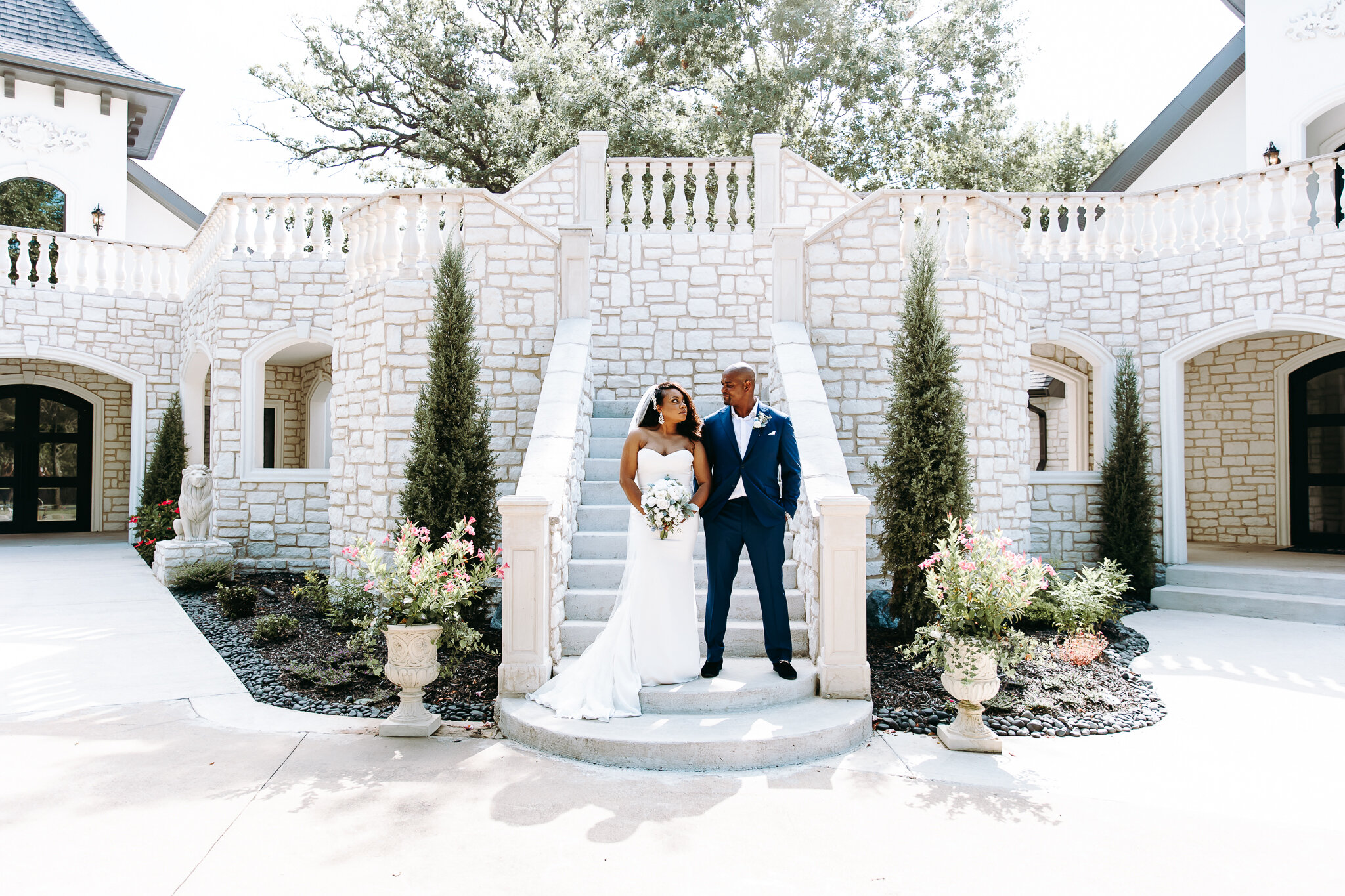 How did you meet?
We met online. Blackpeoplemeet.com….lol We both we're trying our hardest to get off the site. It felt like it wouldn't happen until we met. Both of us were on our last week before our subscription was canceled. Neither one of us had plans to renew it either. SO we believe God truly ordered our steps to meet.
What did you first think of your partner? Was it love at first sight?
It was love after the first talk. We talked on the phone for hours and weeks . Sometimes until the very next morning. SO WE KNEW !!! He understood and appreciated all of me. When we met it was confirmation. HE WAS EVERYTHING I ASKED GOD FOR!!! AND I WAS EVERYTHING HE ASKED GOD FOR,
How did you decide you were official?
3 weeks after talking on the phone, HE was like I LOVE YOU! And I felt the same way !! That made US official!!
How did you know that your partner was the right one for you?
When he texted me his prayer for me. I could literally feel my spirit smile. When she knew what my user name meant. VNJSUS was my user name. It meant VICTORY IN JESUS. She was the only one who knew what it meant. I knew she was my wife!
How would you describe the dynamic of your relationship? How would others describe it?
YING and YANG! We're a perfect fit. WE balance one other out. I'm the WATER he is the FIRE…….lol We are totally united and dedicated to each other! All transparency no doubt! We make one other better.
Tell me three things you love about your partner.
HIS love and faith for and in GOD. SHES a true woman of GOD, she's truly the epitome of a Proverbs 31 woman. His determination to make sure he always provides for our family. It feels like I've known her all my life before I met her, then I finally found her. His conviction for God's plan for his life and our lives together. She has a pure genuine heart and she's one of God's most precious daughters.
How did the proposal happen?
HE surprised me on a weekend getaway to the Hot air Balloon Festival in Albuquerque New Mexico. HE proposed at the High Finance Restaurant overlooking the Sandia Mountains during sunset. The elevation above sea level is 10,000. Did I mention he is terrified of heights, BUT he was sooo calm and collected! I had no clue everyone was in on the proposal at the restaurant. it was so memorable and BEAUTIFUL!!
Name three memorable experiences you've been through together as a couple.
Falling in love with each other. Starting a business together. Leveling up our faith walk with God!
What values are important to you as a couple?
Trusting in GOD and knowing he is our source. Walking by Faith no matter what we see. Keeping Jesus as our foundation in our relationship.
Where do you see yourselves in five years? What are you most looking forward to in your future as a couple?
Building our dream house and living full time on Curacao island. More in love than we are right now. 3 kids. And 2 dogs!
If you were reading this blog post in twenty years, what would you want to remember about your life right now?
That NOTHING EVER came between US!!!!!!!